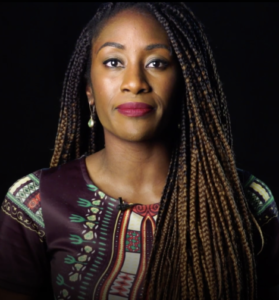 Karen Attiah is a celebrated Ghanaian-American writer and Global Opinions Editor for the Washington Post. Karen was the editor of the late Saudi Arabian journalist Jamal Khashoggi, who was brutally murdered at the Saudi Arabian consulate in Istanbul. Since then she has been interviewed by major news outlets as the primary contact for Khashoggi's last published opinion.Karen was born in Northeastern Texas in 1986 to a Nigerian-Ghanaian mother and Ghanaian father. After a bachelor's degree at Northwestern University, Attiah won a Fulbright Scholarship to study in Accra, Ghana and obtained an MA from Columbia University before later joining the Washington Post.
As the Global Opinions editor at The Washington Post, Karen commissions and edits commentary on global issues from a variety of international writers. She joined The Post in 2014 as a digital producer in the Opinions section. Karen often writes on issues relating to race, gender and international politics, with a special interest in Africa. Previously, she reported as a freelancer for the Associated Press while based in the Caribbean.
In a recent article, Karen criticized the President of the United States, Donald Trump for his failure to hold the Saudis responsible for the murder of the journalist. She wrote that "From Trump's failure to condemn white supremacists to mocking a sexual assault victim, there have been many low points of this presidency. But turning a blind eye to the butchering of a U.S.-based journalist just may be one of the lowest."
Karen's mother, Grace Attiah is half Nigerian and half Ghanaian. In a recent article, she talks about helping her mother heal from the scars of war. Her mother saw part of the Biafran war as a child and has never forgotten the pain of war. According to Karen, her mother, "a lifelong book lover, has always said that the most painful part of moving from place to place during the war was that she could not go to school. I saw for myself the devastating toll that Boko Haram has taken on education — the schools riddled with bullet holes, some even burned to the ground."
As the daughter of Ghanaian immigrants, Karen also holds interests in examining migration and African diaspora communities around the world. She currently lives in Washington DC. 
Karen can be found doing the 140-character thing on Twitter at @karenattiah. And on Instagram at karenattiah.
Source: www.Gajreport.com