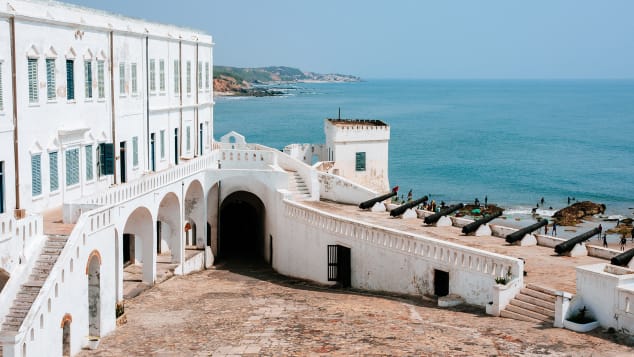 West Africa's poster nation for economic success and political stability is hoping to trade up its tourism status for 2019, with a campaign targeting the African diaspora whose ancestors were victims of the brutal slave trade of centuries gone by.
The country's Year of Return
marks 400 years since the first enslaved Africans arrived in North America. It's a somber recognition of the evil that befell Ghana's past inhabitants and their descendants — and the strength with which they've faced it.
Legacies of the slave trade are unavoidable. Cape Coast Castle, one of many historic coastal forts, was where slaves were held before being dispatched to America and the Caribbean. This brutal and fascinating reminder was visited by the Obamas in 2009 and Melania Trump in 2018.
For all the sobriety of this anniversary, what also awaits visitors to Ghana is the warm, intoxicating embrace of country completely at ease with its identity rushing headlong towards a bright future.
The capital, Accra, crackles with the dynamism of a city on the upswing, with a nightlife scene to match. For those wanting to escape its relentless excitement, Ghana's 335-mile coastline boasts empty surfing spots like Cape Three Points, while its many protected wildlife zones, including Mole National Park, are home to wild elephants, Nolan warthogs and spotted hyenas.
Don't miss: Tongo, a village in the Tengzug Hills of northeastern Ghana, is home to the Whistling Rocks — dramatic arrangements of giant granite slabs that produce strange sounds when winds blow down from the Sahara.

Source: CNN