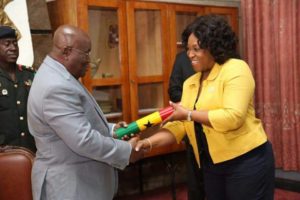 Ghana's Ministry of Foreign Affairs and Regional Integration has refuted claims by the United States of America that it is not cooperating on the deportation of Ghanaians from the US, which has led to visa sanctions being placed on some Ghanaian citizens.
In the government's first official response on the matter, it expressed concern and disappointment with the development and said such allegations were "unfounded."
The ministry also said, "the sanctions imposed on Ghana are without any justification whatsoever."
Inhumane Treatment of Deportees
The statement also highlighted concerns with the ill-treatment of Ghanaian citizens deported to Ghana from US, which runs contrary to international statutes.
"It is therefore surprising that the US Authorities would ignore the international protocols that need to be observed in matters of deportation and make allegations of lack of cooperation by Ghana."
There were reports that a batch of deportees in 2017 were handcuffed and forced aboard the plane to Ghana, though the US Embassy denied that any inhumane treatment took place.
Former US ambassador to Ghana Robert Jackson was once invited by the Foreign Affairs Committee of Parliament to give clarity on reported ill-treatment of deportees
The Ministry concluded by saying it would institute appropriate measures within the context of international law and bilateral relations.
SOURCE: Ghanaian American Journal