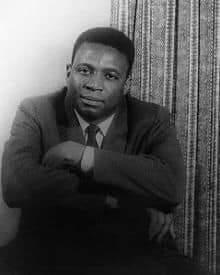 By Gabriel Nii-Armah Ayee, GAJ
Julian Mayfield was an African American activist, actor and writer who relocated to Ghana with his family in 1961.
Before making the move, he had been noted as a radical by the FBI after releasing three protest novels. Mayfield had escaped the FBI a number of times, and resettled in Ghana after the country gained independence.
During his stay in Ghana, he and his wife worked closely with Nkrumah. Julian worked for some time as the president's literary advisor, editing the proceedings of the Accra Assembly. He later worked with the ministry of information and wrote for several national newspapers. Mayfield also established the African Review, a bimonthly journal that featured articles by intellectuals of African descent.
After hosting Malcolm X on behalf of Kwame Nkrumah, the FBI targeted him, forcing him to flee Ghana in 1966.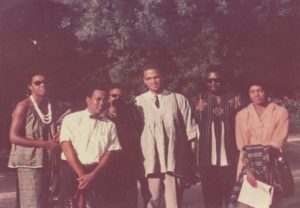 Below is an excerpt of the speech Malcom X gave at the University of Ghana, on his visit to Ghana in 1964:
"I don't feel that I am a visitor in Ghana or in any part of Africa. I feel that I am at home. I've been away for four hundred years, but not of my own volition, not of my own will. President Nkrumah is doing something there that the government in America does not like to see done, and that is he's restoring the African image. He is making the African proud of the African image; and whenever the African becomes proud of the African image and this positive image is projected abroad, then the Black man in America, who up to now has had nothing but a negative image of Africa – automatically the image that the Black man in America has of his African brothers changes from negative to positive, and the image that the Black man in America has of himself will also change from negative to positive."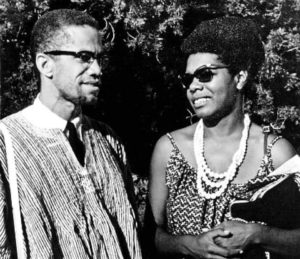 Editors Note: To mark the 400th anniversary of the arrival of the first enslaved Africans in America, the government of Ghana launched the "Year of Return, Ghana 2019" in a quest to encourage African Americans and the black diaspora to return to the country where their ancestors were once kidnapped for enslavement.