Dr. Ashitey Trebi-Ollennu: the Ghanaian engineer behind the design of NASA's Mars rovers & robotic arm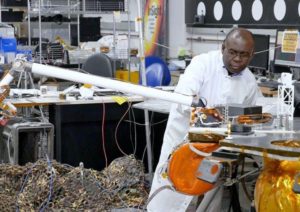 Dr. Ashitey Trebi-Ollennu is the chief engineer of a team formed to design robots for NASA missions at the NASA Jet Propulsion Laboratory in La Cañada Flintridge, California, United States.
Trebi-Ollennu not only worked on the Phoenix aircraft that found water on Mars in 2008 but also contributed to the Mars Exploration Rover project in 2003 and the Mars Science Laboratory in 2011.
Standing at the porch of his house in Ghana, as a young boy, Ashitey Trebi-Ollennu was fascinated by the planes that flew in and out of the airport. But his dreams were not to be a pilot, his imagination was more unique than that.
He envisioned a future where robots would fly the planes. "I was fascinated by replacing human pilots with computers. I was very interested in that as a young kid."
In 2011, he founded the Ghana Robotics Academy Foundation a non-profit volunteer organization hoping to "pioneer science education through administering hands-on robotics workshops and competitions throughout Ghana for Junior Secondary Schools, Senior Secondary Schools and Colleges."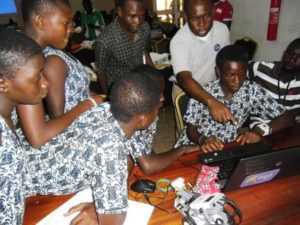 The organisation was formed to ensure that many Ghanaian children obtain competitive technical skills that will prevent them from falling behind countries such as India and China. According to the site: "The impetus behind this dedication to robotics education is that in Europe, North America and Asia robotics teams are catching on with students, igniting their passion for technology, engineering, and fever-pitched competition. Demonstrating that robotics workshops are an ideal way to captivate young minds and stimulate critical thinking."
Many years after, the young dreamer has surpassed his imagination. He is now a lead engineer on InSight – NASA's spacecraft which recently landed on Mars. He is in charge of the mission's robotic arm mechanism.
For now, the robotic arm will be taking pictures of Mars.
"We're going to take a selfie of the land," Ollennu told CNN via Skype. "We are going to take the imagery of the workspace, and then we are going to start planning how to get the instrument to the surface."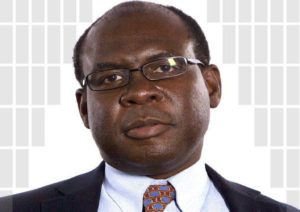 The engineer majored in Avionics at the Department of Aeronautical Engineering, Queen Mary College, University of London and then obtained a Ph. D. in Control Systems Engineering, at Cranfield University in the United Kingdom.
He then moved to the US to do further research in robotics at Carnegie Mellon University in Pittsburgh.
"This is my fifth mission landing on mars that we are working on. I've been working on Mars for like 20 years now," he says.
Credit :CNN