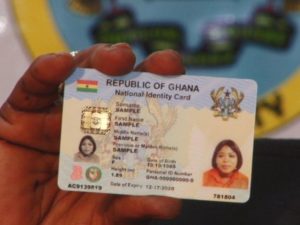 Things needed for the Ghana Card online application
Make sure you have the required documents before you start .
These documents include:
One generally accepted Ghanaian ID Cards (Proof of Nationality):
Voter ID
Drivers' Licence
NHIS
Birth Certificate
Passports
SSNIT
Head over to www.register.nia.gov.gh.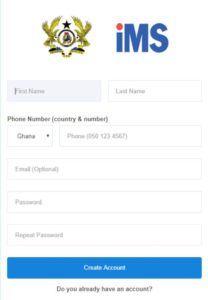 Steps in applying for Ghana Card via the online platform
Go to the Ghana Card online registration platform: Register
Create an account and verify your phone number. A verification message with a secret code will be sent to the phone number you gave.
Enter the code and continue the application process.
You'll then be taken to the dashboard.
From the dashboard, click on "Start New Application". This will open a page for you to start.
Here, you fill out your full name in the boxes provided.
The next page is where you fill in your eye colour, height, and other bodily features. Skip if you are not sure of them, the NIA will assist you with that when you go there for the other part of the application process.
After filling all the pages, the next thing to do is to declare all the information you entered were true, and you understand what you're doing. You just hit "Yes" if you are sure of it all.
Now, you are almost done with the online part.
Next, you'll be given the option to download a copy of all you've entered so you can print later. The option to download the forms will be sent to you via the email you provided.
The email will take you to your Ghana Card dashboard where you'll click the "Download Application Form" button to download it.
After that, you print the form and take it to any National Identification Authority registration centre to apply for your Ghana Card.
Period of time to receive the Ghana Card
You should be able to receive your Ghana Card instantly, once you have done all the necessary requirements. However, In cases of unavailability of electricity and internet connection, you may be asked to come another day.